Sunday, 1 January 2017
The National Security Guard website was hacked on Sunday by a group that identified itself as 'Alone Injector'. The hacker group defaced the site with an abusive message, targeting Prime Minister Narendra Modi. An image of police thrashing civilians was also uploaded on to the site's homepage with the accompanying text calling for "Free Kashmir". The group behind the hack could be based out of Pakistan as references were made to the country's intelligence-gathering agency, ISI. Pro-Pakistan slogans were also raised. The website soon went offline once authorities took notice of the hack.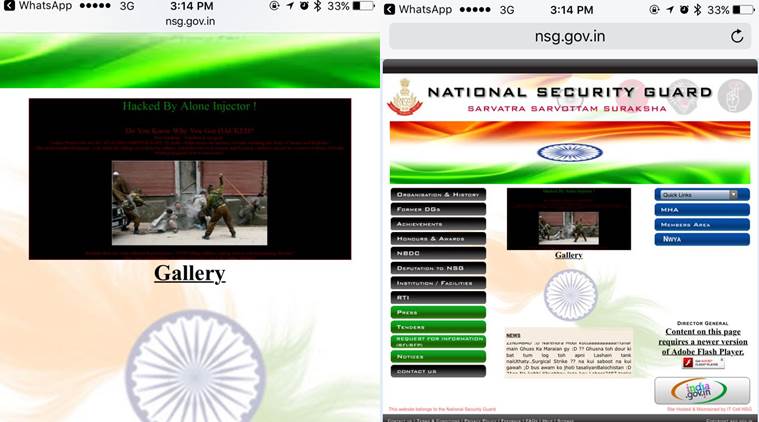 Interestingly, the hackers did not take down the entire site and retained most of the elements on the page. The frame with links to other pages were left unaffected as the main page was replaced with their message.
In December, hacker group legion targeted Congress vice-president Rahul Gandhi's and the party's official Twitter handles. Profanity-filled messages were posted from both the handles. Days later, Twitter accounts of a few influential journalists were also targeted by the same group. They promised to release confidential information pertaining to the Congress party in the new year.
Featured post
In the eyes of most people, a group of hackers usually extremely boring nothing interesting people, and that if only the computer code in ...