Monday, 10 July 2017
Reliance Jio is conducting an internal probe after a recent report on a website claimed that sensitive details, including mobile and Aadhaar numbers, of millions of subscribers were leaked online.
Jio has responded to the report, saying the hacking and data leak claims are "unverified and unsubstantiated."
"Prima facie, the data appears to be unauthentic. We want to assure our subscribers that their data is safe and maintained with highest security," the company said in a statement to the press. Reliance Jio says it has informed law enforcement about the fraudulent claims on the website and plans to ensure strict action is taken.
"We want to assure our subscribers that their data is safe and maintained with highest security," the Jio spokesperson said."Data is only shared with authorities as per their requirement." Jio had over 112 million users at the end of April, according to TRAI reports. Yet, FoneArena on Sunday first reported that a website magicapk had published a list of leaked personal details of 120 million users. The website has since been suspended.
Leak not a hoax?
Meanwhile, others on Reddit believe the leak is in fact not a hoax. "I used an [sic] unique email which I have not used anywhere else and can confirm leaked data is from jio's database," commented on Redditor. Still others agreed, saying keying their number into the magicapk website (before it was taken offline) output their personal details. The worst part, a screenshot posted on the same thread indicates the leak was actually carried out three months ago, and the perpetrators managed to gain access to call details as well!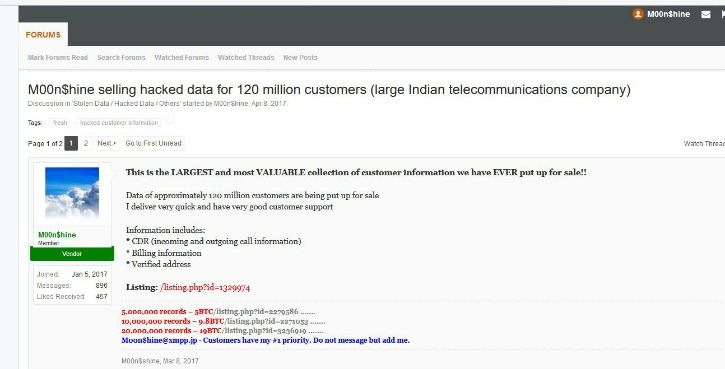 Cybersecurity researchers are already on alert, thanks to the recent WannnaCryransomware attack, as well as the NotPetya scare soon after. A leak of this magnitude could spell doom for Jio and its customer base, not to mention the loss of consumer confidence.
Featured post
In the eyes of most people, a group of hackers usually extremely boring nothing interesting people, and that if only the computer code in ...